Here are some of the photos I took when I visited Crystal Palace Park in London in June of 2007. There isn't too much of the Palace left. However, what is left gives one an inkling of the size and grandeur of the Palace.
A staircase leading up to the Palace -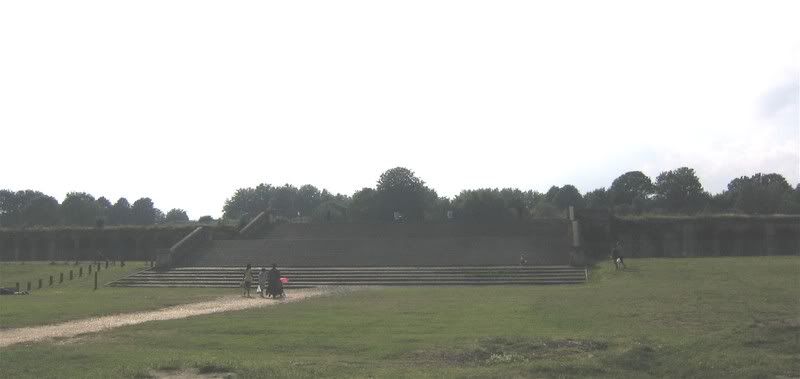 A Sphinx-like statue -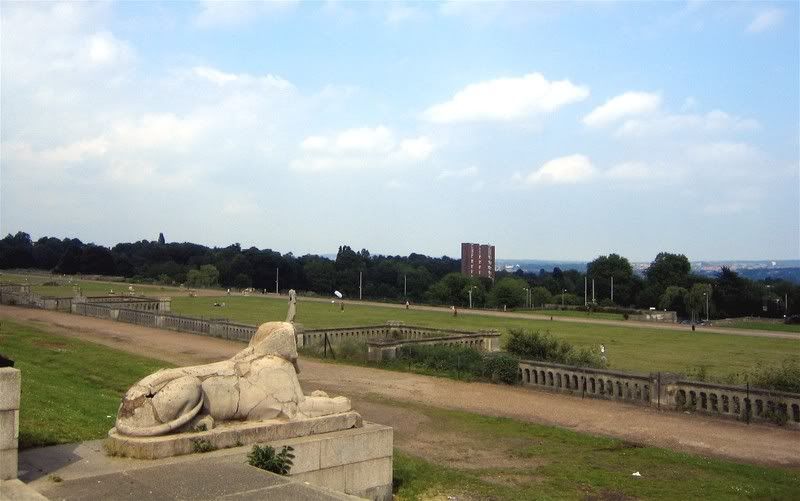 Looking down a Palace staircase -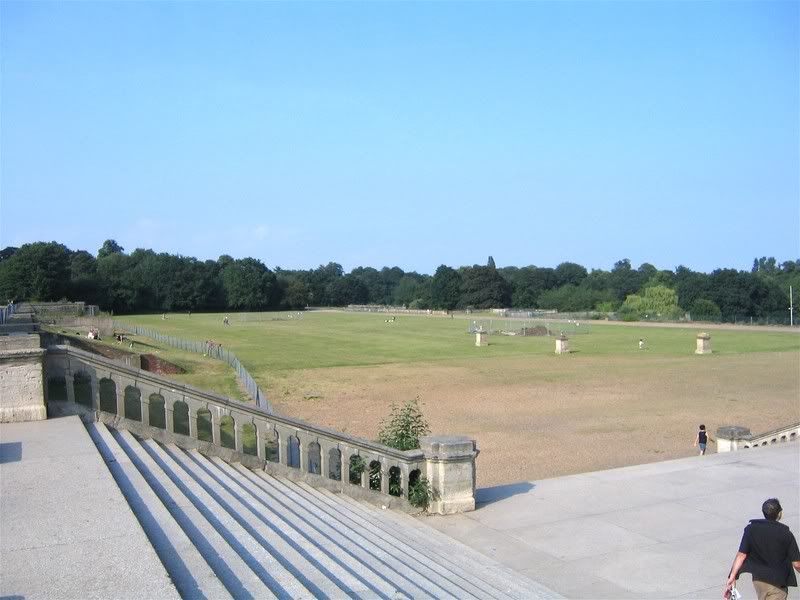 Radio/TV antenna at what would have been the north end of the Palace -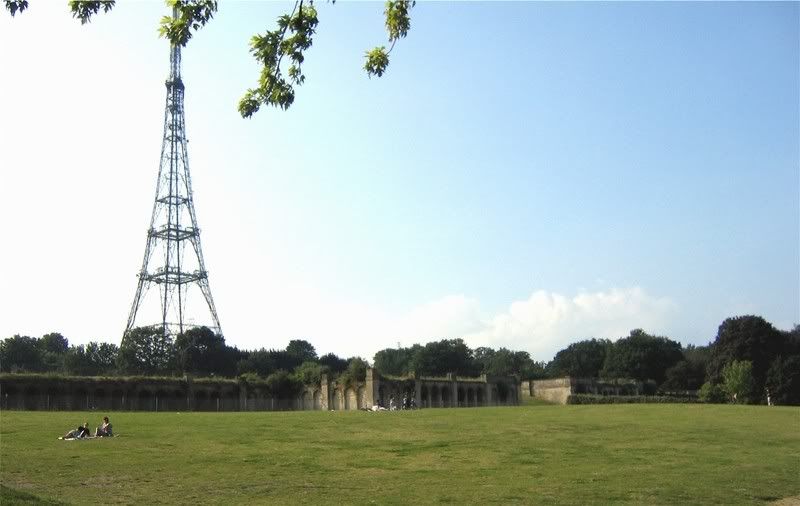 Statue of a "Middle-Eastern" man -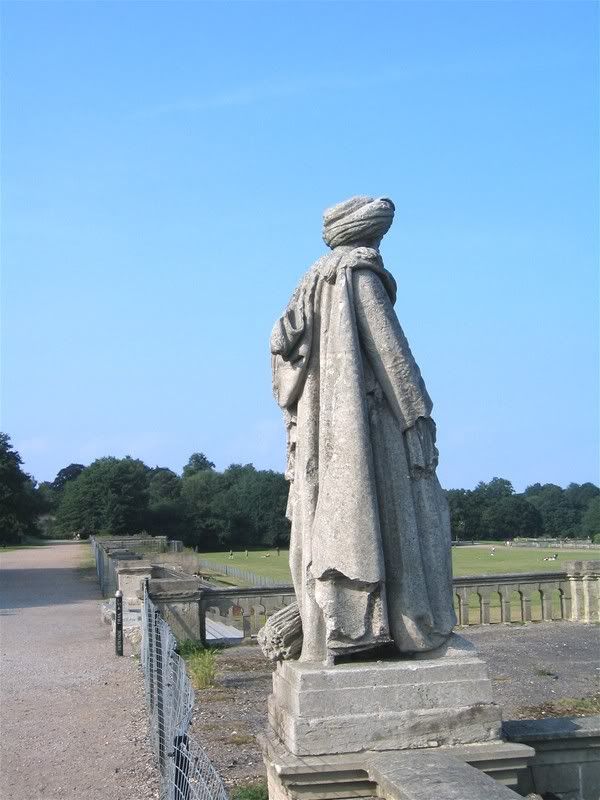 Headless statue of woman -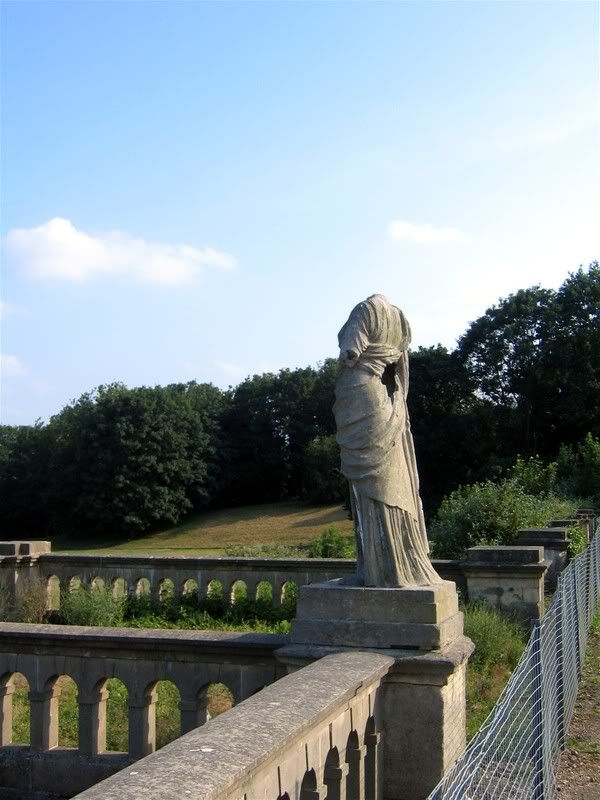 I am not sure what this is; the base of a fountain perhaps?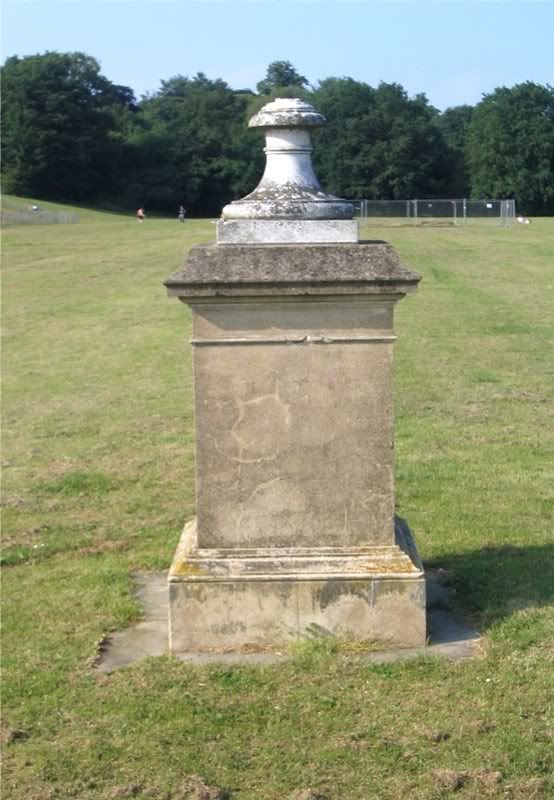 Staircase with twin sphinxes -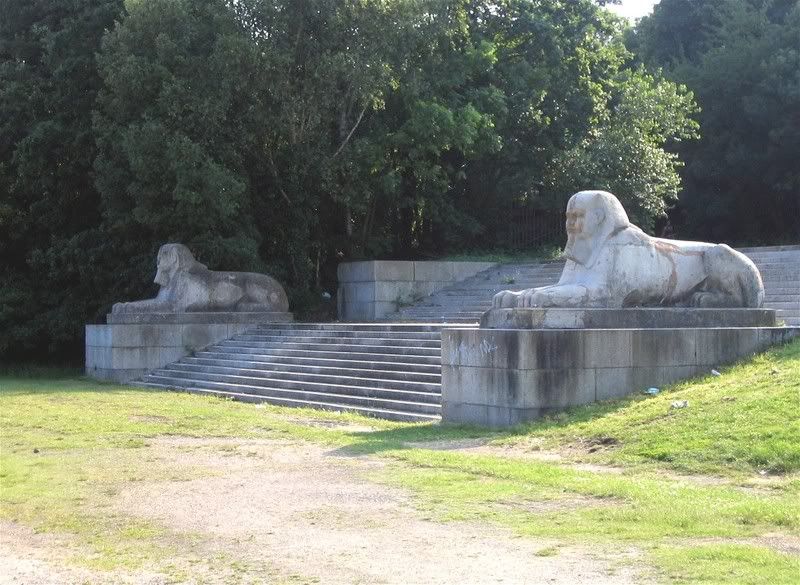 Sphinx close-up -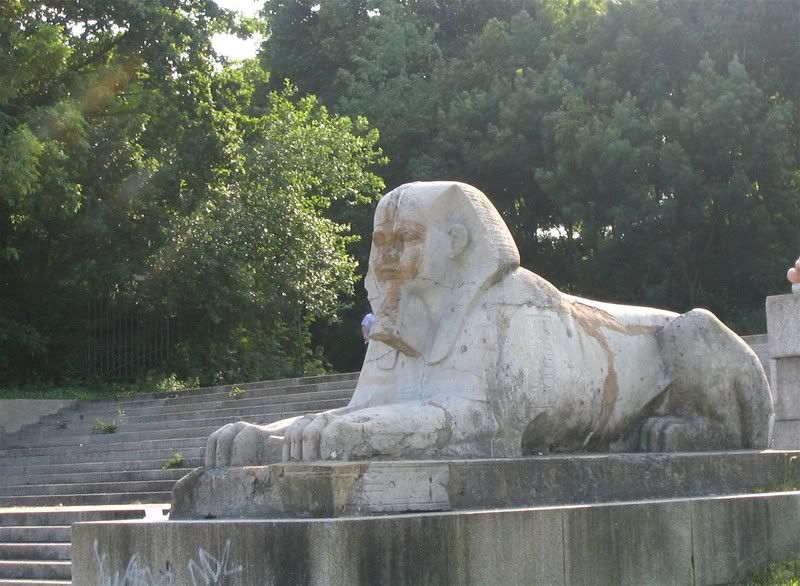 Looking east over the park from the grounds of the Palace. The light towers in the distance are part of the sports complex in the Park -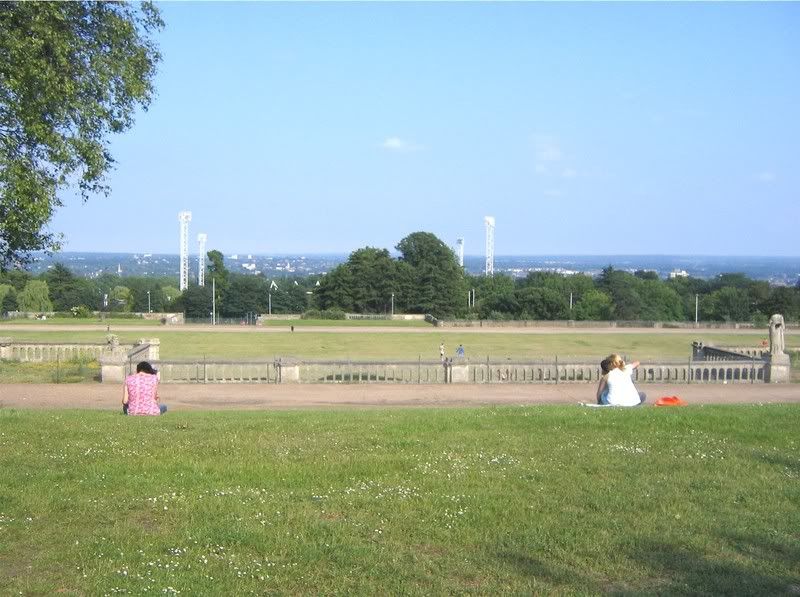 Another view from the grounds of the Palace - notice that fairly sizable trees now stand where the Palace was -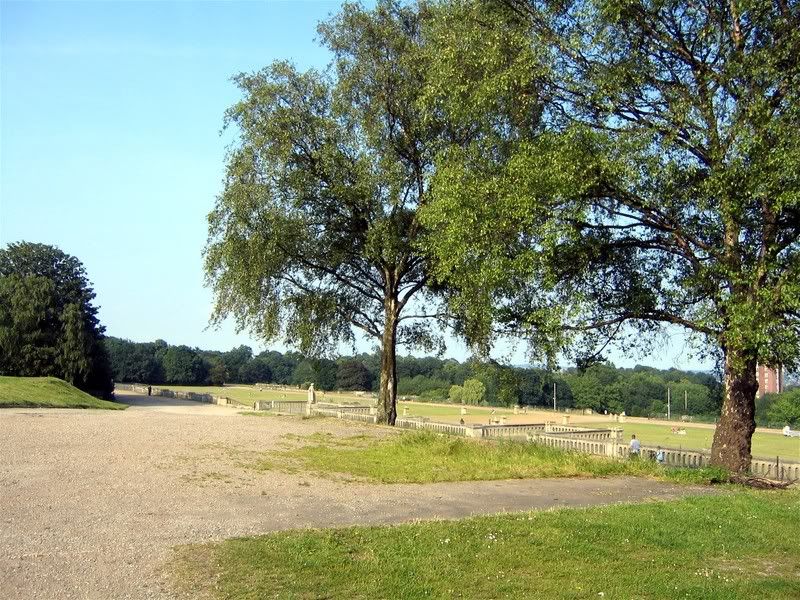 A young girl kicks a ball in front of an archaeological dig -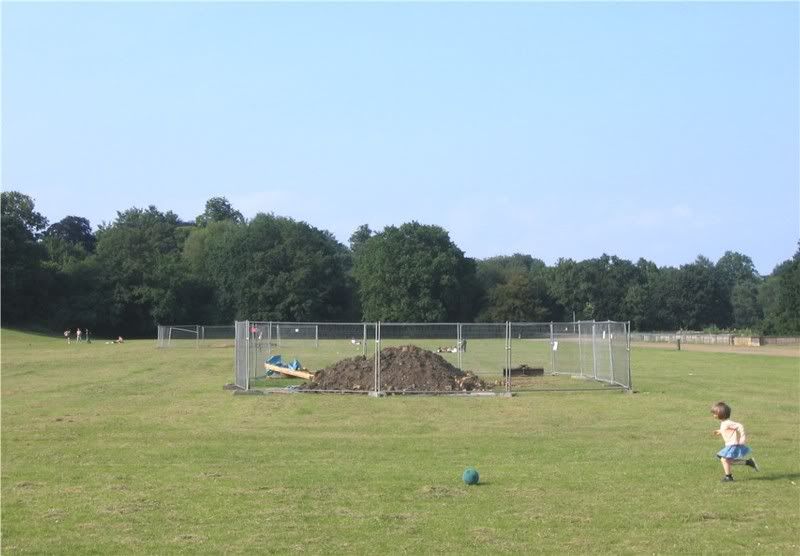 Another staircase to the grounds of the Palace
The prehistoric animal park created when the Palace moved to Sydenham Hill (now Crystal Palace) Park in 1854 is in much better shape than the Palace itself; it was refurbished in the 1990s. The first picture is of a sign telling the story of the creators of the prehistoric animal park: Richard Owen and Benjamin Waterhouse-Hawkins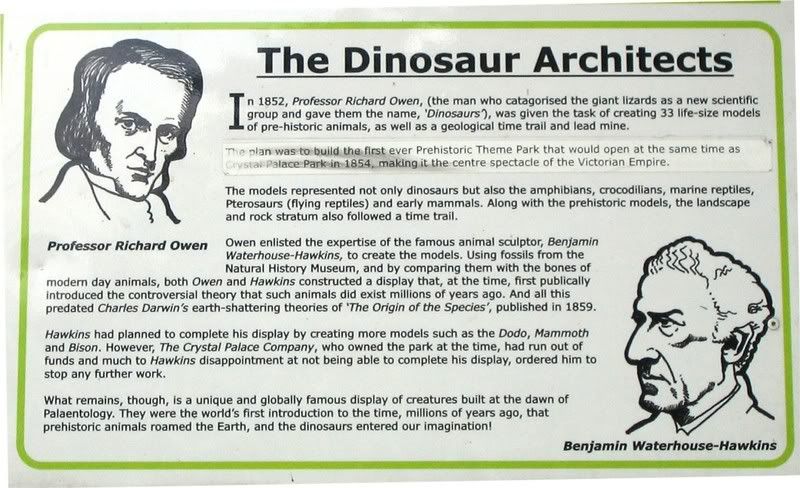 Here are the dinosaurs and other large reptiles in the park as conceived in 1854 and at the present time -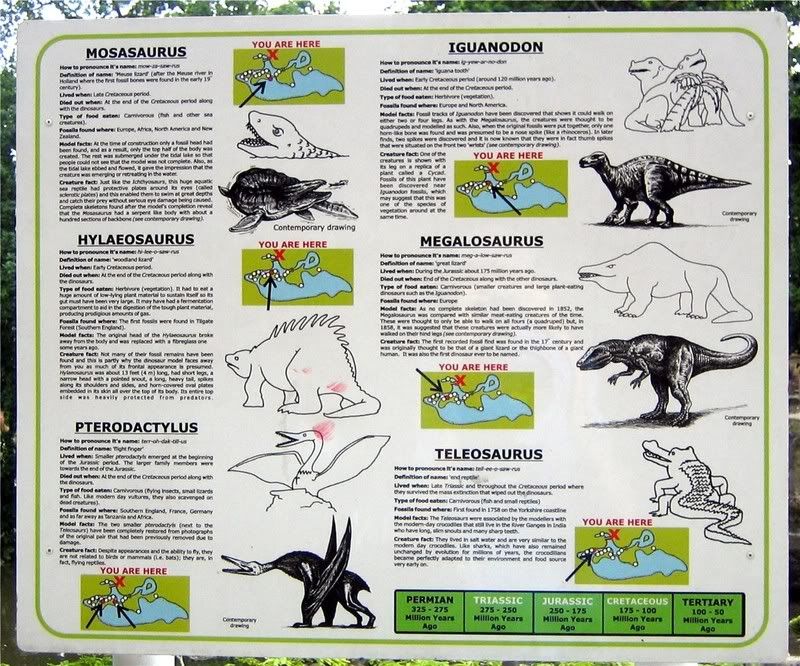 Megalosaurus as a quadruped (currently thought to have been bipedal) -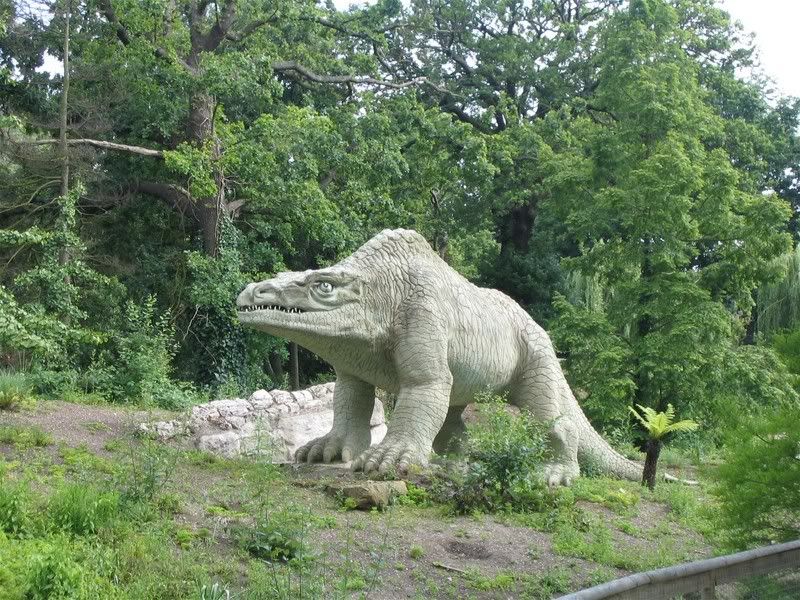 Iguanodon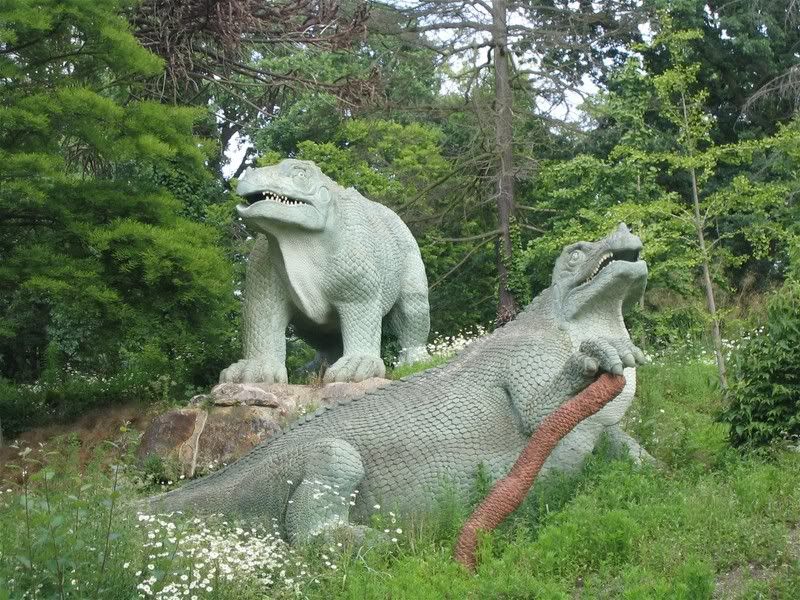 The aquatic reptiles in the park -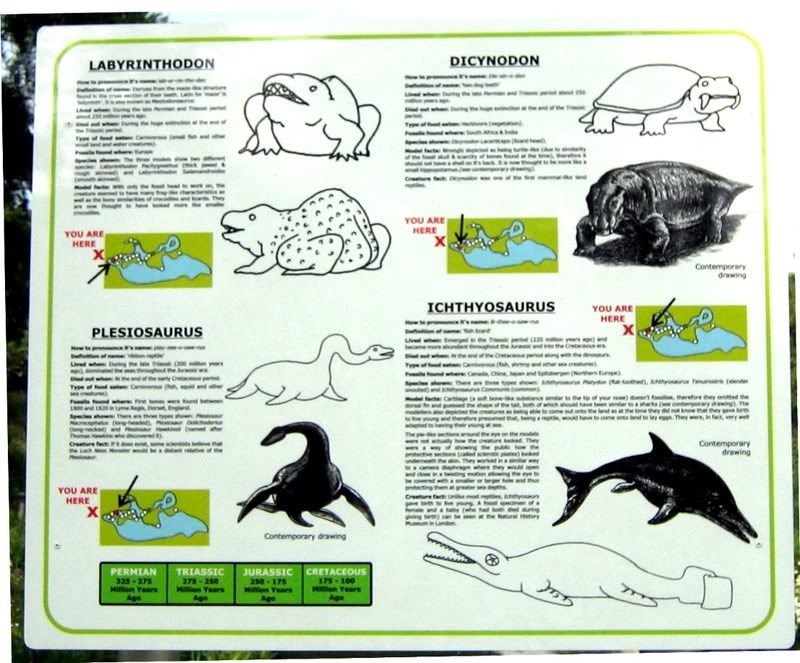 Plesiosaurus and Ichthyosaurus -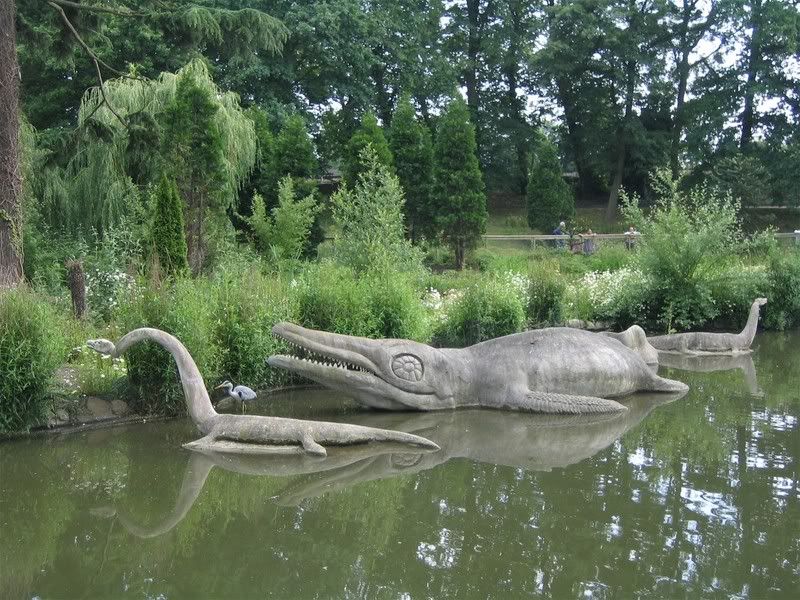 Labyrinthodon -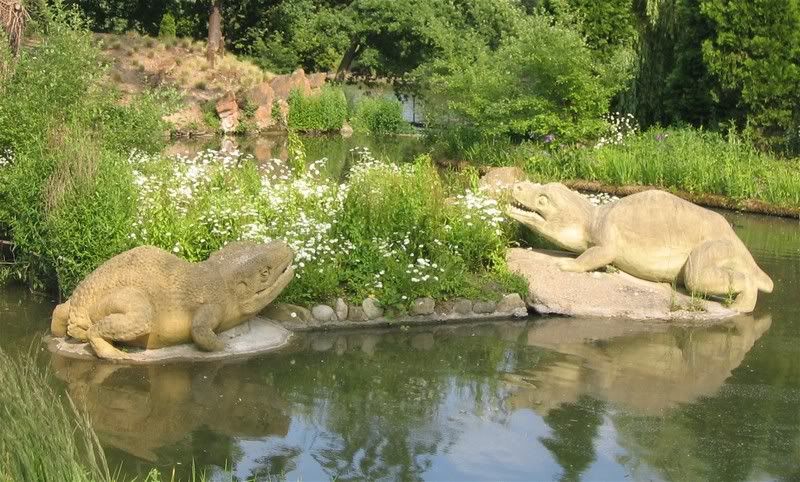 (Note: The photos of the early mammals in the park have been relocated to a later post in this thread due to a new limitation of 20 pictures per post.)
Crystal Palace Park is a bit out of the way but worth a visit for World's Fair fans if you are visiting London. Catch the Victoria underground line to its southern terminus at the Brixton station and then take the #3 bus to its southern terminus at the Park. Alternatively you can catch a train from Central London. If you are lucky the amateur-run museum will be open and you can chat with some of the enthusiastic, friendly and knowledgeable Palace fans.