I just received a short note about the decorative panel in the background of this shot.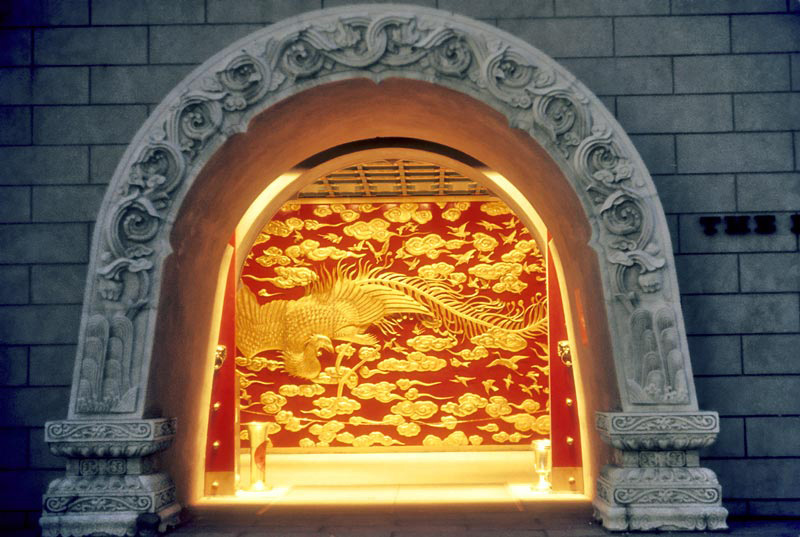 The panel was given to St. John's University in 1965 and is presently in the Chin Ying Asian Library on the Queens campus.
If anyone could get a picture of it there please share it with us!