This was taken during the 1969 season of "Man and His World".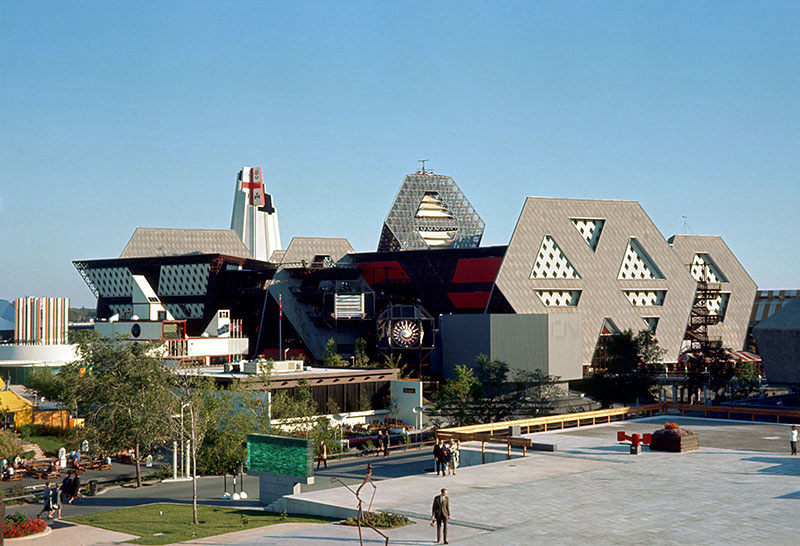 The empty area in the foreground was called Bandshell "B". It was the site of the Czechoslovakia pavilion for Expo 67. I thought it was interesting that when they cleared the site they left the glass structure that once held the name of the pavilion. It's an interesting piece and I wonder what became of it.
The removal of the pavilion allowed the photographer to get a view of the Kodak pavilion that would not have been possible in 1967.
Every time I see a shot of the former Great Britain pavilion without the stylized Union Jack I remember how odd it was to see it for the first time when going to Man and His World. It was great to see the building still there but it was just odd somehow. I guess it would be like going to Flushing Meadows and seeing the Unisphere painted like a world globe from a school room, full of colors.