The 3 theme pavilions arranged in a triangle have to spare at the center of the Universe Square.
There is a sort of pool, with fountains in its center, an outdoor bar or restaurant.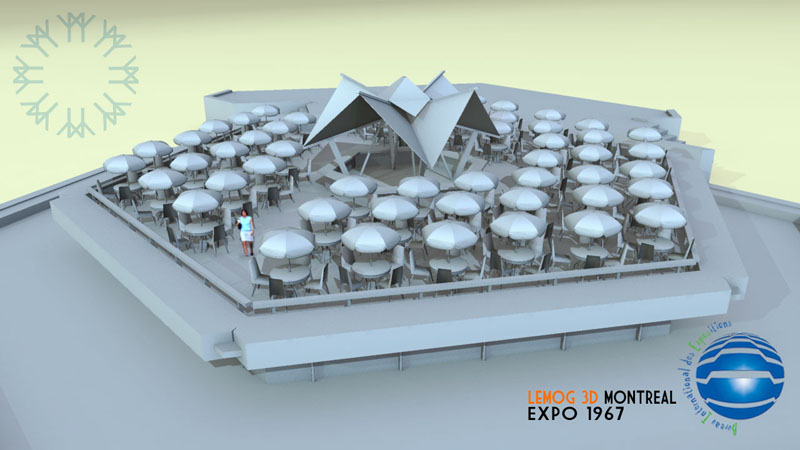 We shall see in a next update, this extends to a higher level as a second terrace, where you can follow walkways to link the three theme pavilions.