Well, it's time to start the 5th 3d film for the BIE... the one about Expo 67.
I'm already late... it's the first film wich I'll start late... nothing dramatic for the moment.
As for the previous films, I must choose to rebuilt in 3d thematic pavilions...
The first choice was Man the Producer, on Notre-Dame island. This group of pavilions appear very 70', very original, futuristic, terribly fashion I Think...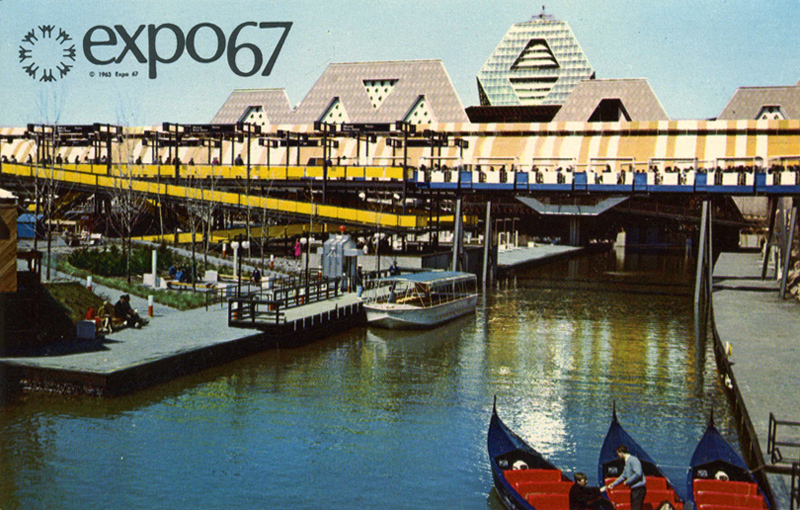 An another place is also interesting, it's the Man in the Community, but shapes and especially materials make less 70'. Too much wood

Also the environment appear less interesting.
After this first choice, I've finally change of place, change of island... for the Saint-Hélène island, with the 3 pavilions of Man the Explorer.
That give certainly something more clear, with more space.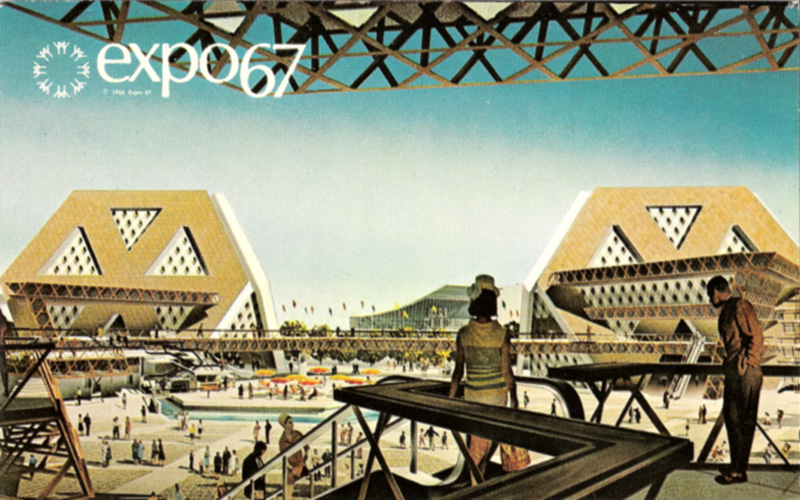 For the start of the ride, I could use an another pavilion wich have much interest, the one of Expo67 Control Centre... where was all big computers... something very new in this kind of event ! a real revolution !
For this one, it's not very easy, due to the lack of documents and photos...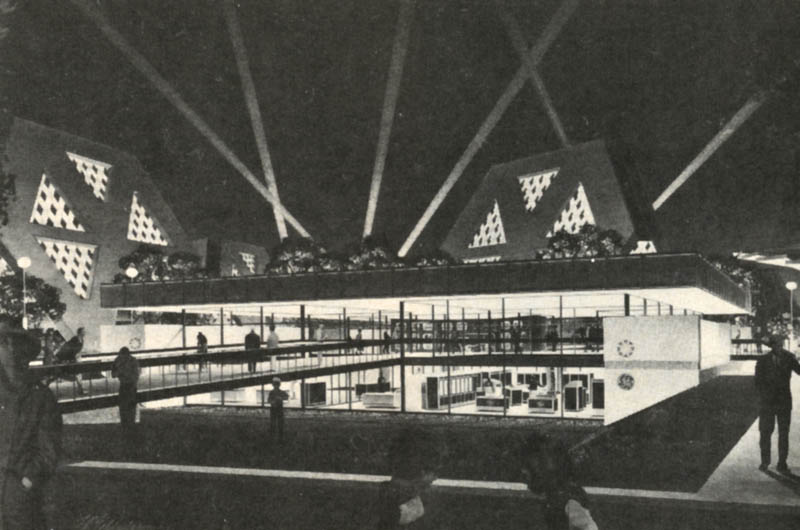 This pavilion permit to start the film of the Expo67 logo !
And after this pavilion, after the 3 pavilion of Man the Explorer, the film can finish just front of the Calder's Stabile.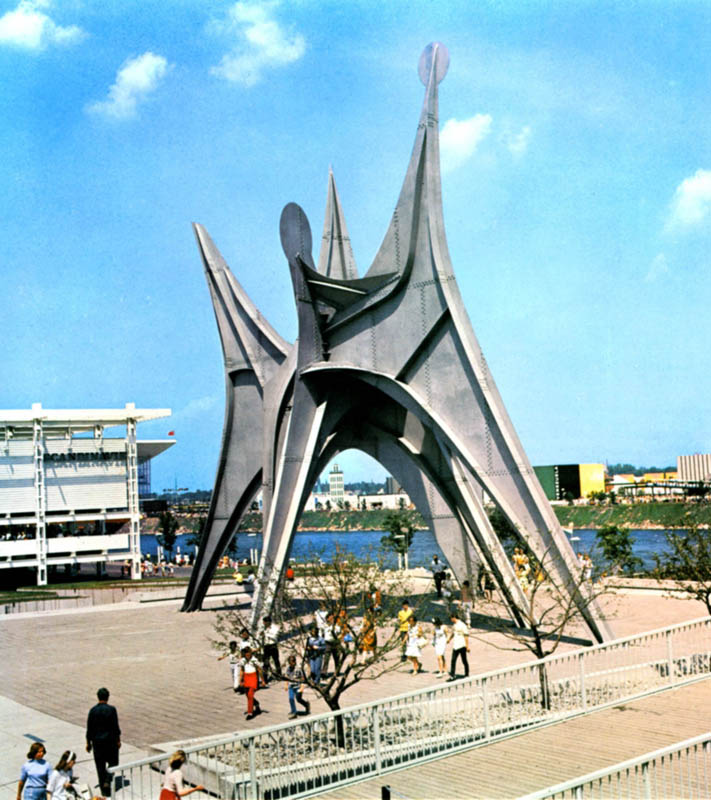 During the ride, the Minirail will be visible to give life to the animation.
But for the moment, not enough documents and photos... well... much photos, but often not very detailed... and no blueprints.
I hope to be able to start this project before the end of september ! the 3d animation must be finished at the end of october... short... et hot